Geekulcha Hackathon 2021 #GKHack21
Fri, 12 Mar 2021 with N/a
---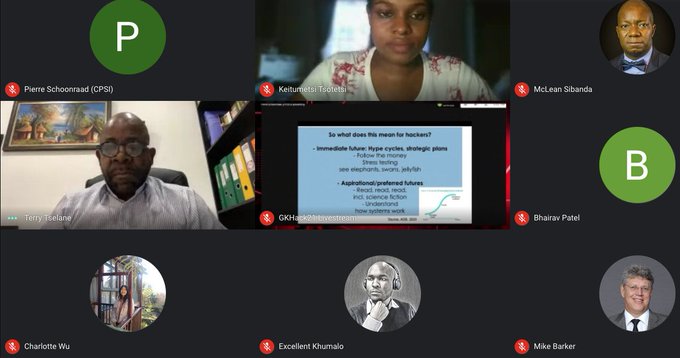 In March 2020, Geekulcha hosted the sixth annual Geekulcha Hackathon, on the eve of Geekulcha's eighth birthday. Around 200 techies from across the country and world took part in the hackathon aimed at 'hacking the culture' or helping society adapt to a digital culture, solving problems ranging from improving TVET colleges into the 4IR, healthcare solutions, guarding election democracy with Big Data & AI and of course solutions about the local Geek Culture.
The virtual hackathon also opened with a Roundtable Discussion with insights from Dr McLean Sibanda on the African tech/innovation system, Mr Bhairav Patel (Atom CTO), Mr Pierre Schroonraad (CPSI), Mr Sithembiso Khumalo (Lepsta) and Mr Terry Tselane (Institute of Election Management Services in Africa). On Day 2, parallel workshop sessions gave participants the opportunity to understand how Government works, open data, how to build secure-by-design and location services, including how to monetize data.
The winning team LMSY (Trevor Morethe) designed an app aimed at bringing 'cloud kitchens' to street food vendors, with customer- and vendor-facing versions, and received the grand prize of R15 000. Second place went to 16-year-old developer Lemongan Matlou with his solution DeepDoctor.AI, a medical image classification app. Team Just Dev (Mxolisi Ngcobo and Andile Skosana) won third place for 'Account', a tool to hold politicians accountable for election promises.
Read More