ATT STUDENTS: Lead Geekulcha On Campus
Written by Tiyani Nghonyama on Fri, 31 Dec 2021 07:50AM
---
Geekulcha is where the young, skilled, creative and ambitious tech minds meet to connect with each other, share knowledge, collaborate on projects, network with industry leaders, obtain training to further improve and enhance their skills and to put that newly acquired skill to work. The platform has over 19 000 techies and innovators across Africa.
The organisation exists to create and enable platforms for Innovation and Creativity through various tech/digital enablement and excitation programmes. Development is at the centre of what Geekulcha does through its skills components:
Realisation: Helping young people to recognise thair interests, needs and capabilities especially in the tech/digital space
Acquirement: geekulcha enables platforms for one to acquire skills for human capacity
Development: Nurturing of the skills at individual level to grow towards a need or a goal
Redistribution: Imparting the skills into others, especially Future Geekstars (school level)
Utilisation: Putting the skills into real use through development of solutions towards entrepreneurship or landing a job
All these efforts are to build tech industry leaders or to help shape/channel the next captains of the industry. It was against this backdrop that the Geekulcha Student Society (GKSS) was created in 2015 and first established at Sol Plaatje University in the Northern Cape.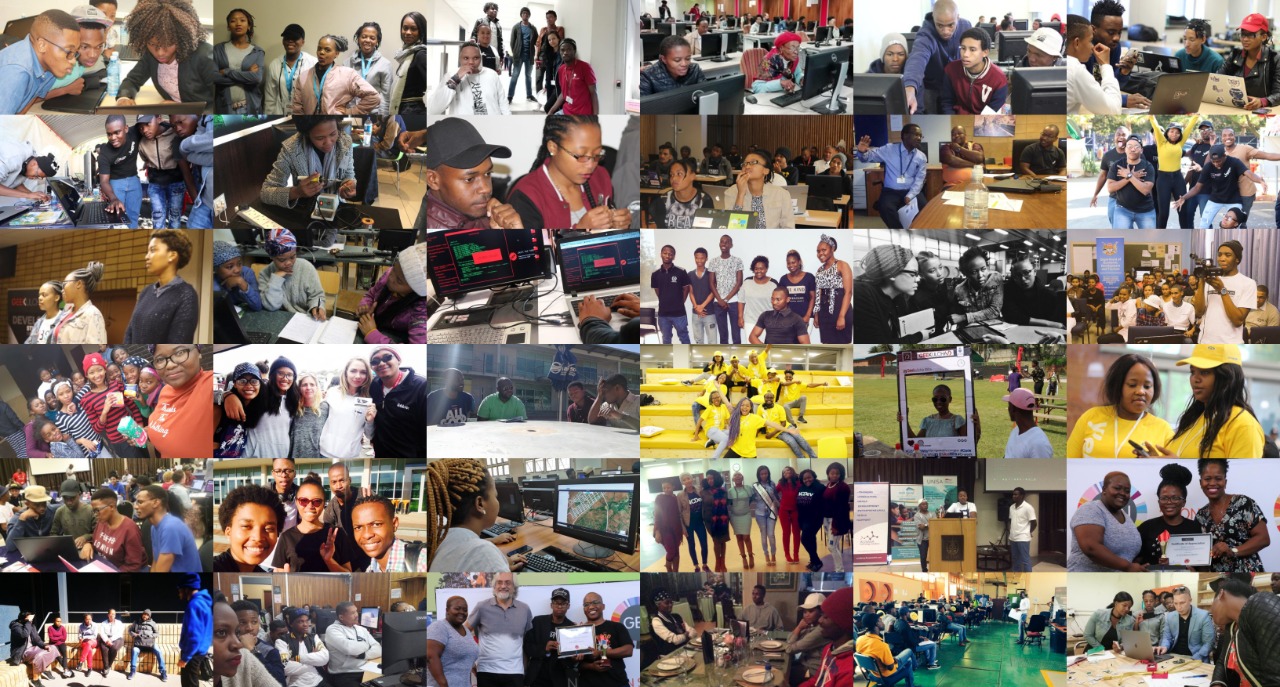 Lead GKSS on campus
Geekulcha is calling for students doing their undergraduate studies to apply to lead GKSS chapters their institution's campus. Leadership of GKSS is a volunteer mandate to help drive change on campus and society. Normally, GKSS leaders enact the following activities as part of their leadership reign:
Help students understand the industry and tech/digital space much better
Champion empowerment of disadvantage students and female techies/geeks on campus
 Set platforms in place for students to copy in class or prepare for exams
Industry readiness drive to help 3rd year's prepare for life in the workplace
STEM Career awareness and alignment on communities
and more.
GKSS leaders also get creative with the programmes, supported by Geekulcha and partners. The impact of GKSS has been immerse; from fellow students having competed globally to job acquirement assistance to new student startups.
Be part of this journey, lead GKSS at your campus.
APPLY HERE: gkss.geekulcha.dev/lead
---